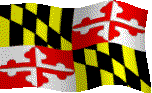 Hello to my Maryland neighbors, A HAPPY WINTER 2018 to All!
I would like to be your Real Estate Agent for buying or selling your home or finding a rental property. All my years of experience selling real estate and assisting my clients with loans is waiting to be used on your behalf. See some of my New Listings and Sales HERE

. Call me on my direct cellphone - 301-996-6941.



I am looking forward to serving your real estate needs in 2017 and finding your perfect New home! I have assisted Seniors and New First Time Buyers with purchasing their residence or investment property. I work hard to make the borrowing and settlement processes as easy and stress-free as possible. I work closely with residents in my Calverton neighborhood and nearby Beltsville and Silver Spring areas, including Prince George's and Montgomery Counties. My clients reside all across the Metropolitan D.C. area. I also have loan customers in Maryland, D.C. and Virginia. My Realtor license is now
with the local office of
Taylor Properties, REALTORS.

A few years ago I started working as a Rental Agent and now I can assist you in finding
a nice Rental Property in this area. View my Rentals Available page for these listings.

Please review my
RESUME
page for more about my real estate career.
If I can assist you in any way with your house buying or selling experience, please contact me before you start your search. Recently I completed a course in "Staging Your Home" which teaches how to prepare and "decorate" your home for a positive and fast sale. We can discuss ideas that you may want to complete before the first Open House.
If you want to take advantage of the "buyer's market" and deals on foreclosure properties, now is the time to purchase an Investment property. I have experience with investment properties, short sales and foreclosures, including what you need to know before submitting a purchase contract. Email me for a list of available properties.


NEW HUD LOAN LIMITS for 2013 - See the HUD chart at this site
HELP for Homeowners in avoiding Foreclosure - MDhope.org - Visit HERE


Thank you for visiting my website.
Pat
Role of the Real Estate Agent or Broker: from the HUD Publication
"Frequently, the first person you consult about buying a home is a
real estate agent or broker
. Although these agents and brokers provide helpful advice, they may legally be representing the interests of the seller and not yours. You can ask your family and friends for recommendations.
It is your responsibility to search for an agent who will represent your interests in the real estate transaction. If you want someone to represent only your interests, consider hiring an
"exclusive buyer's agent", who will be working for you.
Even if the real estate agent represents the seller, state laws usually require that you are treated fairly. If you have any questions concerning the behavior of an agent or broker, you should contact your State's Real Estate Commission or licensing department.
Sometimes, the real estate broker will offer to help you obtain a mortgage loan. He or she may also recommend that you deal with a particular lender, mortgage broker, title company, attorney, or settlement/closing agent. You are not required to follow the real estate broker's recommendation, and you should compare the costs and services offered by other providers before making a decision."
---
I can work as your Exclusive Buyer's Agent as I have done with many First-Time Buyers - just give me a call or email me if you'd like to discuss your options. Pat
+++++++++++++++++++++++++++++++++++++++++++++++++++++++++++++++++

Realtor License with:

Taylor Properties - REALTORS
175 Admiral Cochrane Dr., Suite 111
Annapolis, MD 21401

If you are thinking of buying or selling . . .



Call Pat Thornberg, Realtor

Cell: 301-996-6941

Email: calverton3@yahoo.com

---
---
Visit other Real Estate and Mortgage Resources Websites:
---
If you are thinking of renting,buying or selling a home ...
CALL … Pat Thornberg
Home Office: 301-572-4256
Cell Phone: 301-996-6941


Comments or to set up a Free Consultation!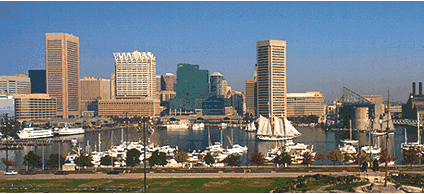 Baltimore Inner Harbor Place - a nice place to walk and see the sites!